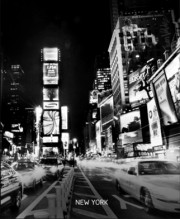 Private Jet Seats Company Dramatically Increases Availability to Meet Market Demand
West Palm Beach, Florida, March 19, 2015 (Newswire.com) - BlackJet, the world's largest private seat booking service, today announced a month-over-month tripling of the number of available private jet flights between South Florida and New York.  Customer-directed requests have pulled the number of private jet flights between the markets from 8 to 25.
"We've seen unprecedented demand for flights between these markets this season," BlackJet Chief Operating Officer Joe Grimes stated.  "BlackJet's private jet seats service is now more convenient than ever.  Our company saves members up to 80% compared to other private jet options.  We dramatically increased availability to match demand."
The additional BlackJet private jet seat options between South Florida and New York offer more opportunity for air travelers to take the ultimate upgrade beyond first class offered on the route by American Airlines, Delta Airlines, and United Airlines.  BlackJet customers skip the hassle of major airport lines as they drive on the tarmac to their private jet which takes off in minutes without delay.
"I fly this route often on BlackJet.  The private jet service offered by BlackJet always surpasses my expectations," longtime BlackJet member Gary Beller, former Chief Counsel for American Express and MetLife stated.  "It's a terrific service and for me BlackJet changes the whole value equation for flying private"
BlackJet members pay approximately $2,500 compared with private jet charter prices of $10,000 to fly between South Florida and New York.  Before BlackJet's patented private jet seat booking technology, air travelers looking for the convenience and service of flying private versus the commercial airlines had to book the entire aircraft.  With BlackJet, they pay only for just the seats that they need.
About BlackJet
BlackJet is the world's largest private jet seat booking service.  BlackJet's booking technology provides confirmed seats on private jets in seconds. BlackJet's mission is to enable millions more travelers to access private jet service, through affordably and ease of booking.  BlackJet does not own or operate aircraft. Flight service is provided by Wyvern and ARG/US safety rated professional aircraft operators authorized by the FAA and DOT to provide on-demand air charter service for hire.  BlackJet handles booking, concierge, logistics, and membership services related to the private jet seat service and private jet charter offerings.  Clients book via the BlackJet iOS App, www.BlackJet.com , or BlackJet concierges at 1-800-916-5387 (JETS).
###
The names of actual companies and products mentioned herein may be the trademarks of their respective owners.  These include American Airlines (AAL), Delta Airlines (DAL), and United Airlines (UAL).
For more information, press only:
Joe Leader
800-916-5387
leader@blackjet.com
Investor relations only:
561-689-7100
investor.relations@blackjet.com
For more information on BlackJet:
www.blackjet.com